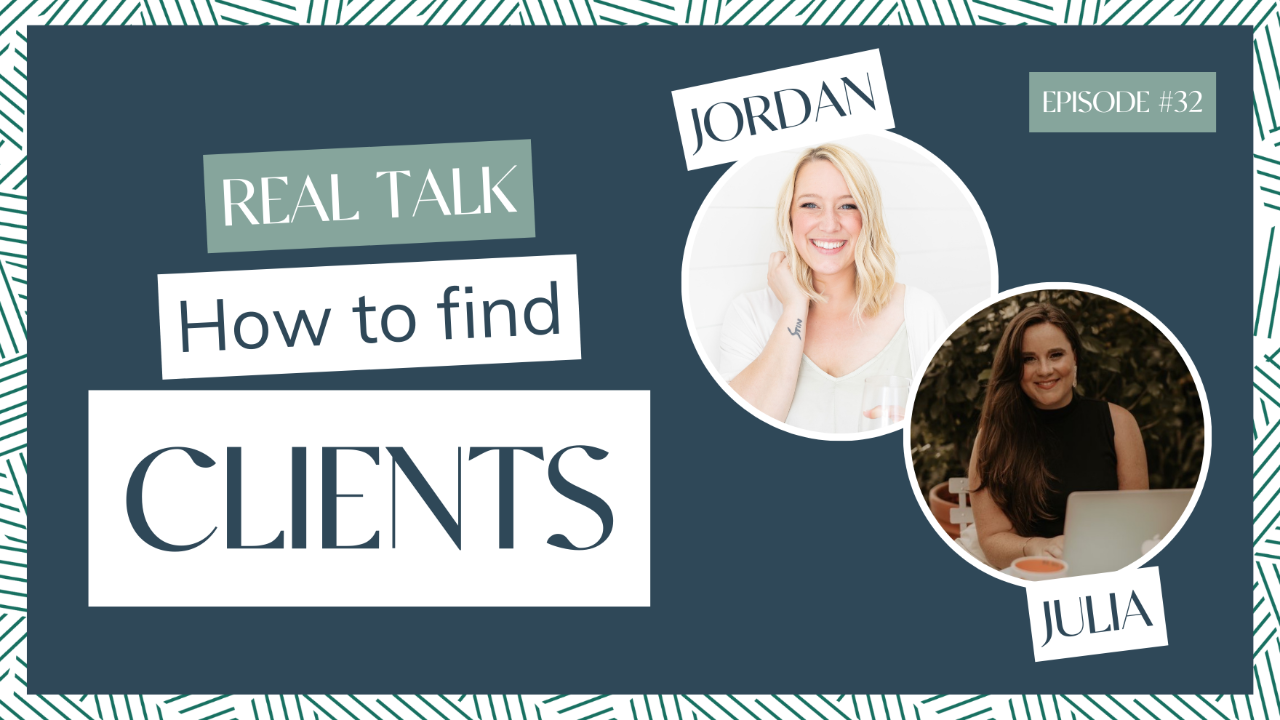 Real Talk | How to find clients with Jordan + Julia
▶️ TUNE IN WHEREVER YOU LISTEN TO PODCASTS
How do you find clients in 2023? Easy answer. 👇🏼
Throw out the flashy marketing concepts you were taught in the past and say hello once again to the basics.
My coach, Julia, and I riff on some of the biggest foundational sales and marketing pieces that we predict will become Old Reliable™ when it comes to finding clients online.
In this episode, we're chatting through:
⭐️ Why old-school networking is making a big time come back
⭐️ How saying goodbye to the cookie-cutter tactics and strategies will grow your biz faster than any template
⭐️ Why running tiny experiments in your messaging and marketing are the key to figuring out who your people are
⭐️ The exact thought processes and strategies we're using to find clients in 2023
...and soooo much more.
My guest is Julia DeWolfe, she is one of my coaches, a certified Cognitive Behavioral Therapy practitioner, and what she calls an 'everything coach' for entrepreneurs.
Julia is a regular guest on the podcast and together we explore the more emotional side of business ownership and dig into many of the things that I've personally struggled with or overcome in my own business.
Connect with Jordan Schanda King:
Connect with this week's guest Julia DeWolfe
Love what you heard?
Reviews really help us out! As a thank you, I'll share my 90-Day Planning Formula ($97 Value) if you submit a screenshot of your 5-star review below.
SHARE YOUR REVIEW